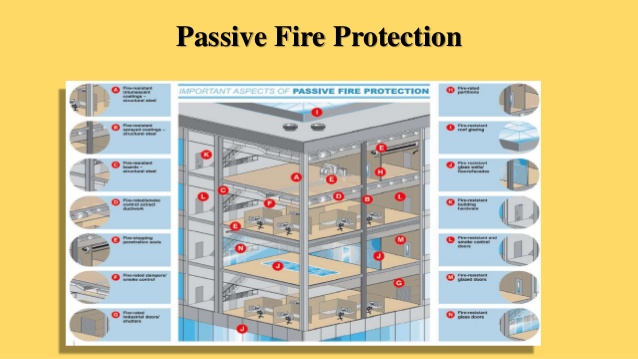 Passive Fire Planning
Any property designer or developer involved in the construction of a large-scale building such as an office block or shopping mall needs to ensure that vital fire protection regulations are followed. As part of the construction of this type of building, a passive fire protection plan is needed. When it comes to passive fire protection in London, it is important to keep in mind the main components of this type of protection.
There are several key components that make up a passive fire protection plan, and it is important to ensure you know what these are so that you can adhere to the regulations. These components are what make these plans effective and could essentially help to save lives in the event of a fire. In this article, we will look at the four main components of a fire protection plan.
What the Fire Protection Plan Consists Of
There are four main things that form an effective fire protection plan, which is an essential part of any new large-scale building construction. These four components are:
An Escape Route
Attention must be given to the fire escape route as part of the fire protection plan. It is vital to ensure that people have adequate time to evacuate after a fire alarm bell sounds, and this can take longer than many people imagine in large-scale buildings. So, there must be an escape route that can provide protection from the fire for long periods so that people have time to make their escape from the building.
Compartmentation and Prevention
It is far easier for people to get out of the building and escape to safety if the fire can be contained in a particular area. So, compartmentation and prevention of spread are also vital aspects of effective passive fire planning. This also makes it easier for firefighters to quickly and efficiently put out the fire because it is localized to a specific area rather than spreading. All parts of the allocated area must be fire resistant including the walls, ceilings, and doors.
Smoke Extraction and Ventilation
One of the key reasons people succumb to fire is because of the smoke, which can prove debilitating when people are trying to escape and can also be the cause of death. Smoke can make it more difficult for people in the building to escape due to visibility among other things, and it can also lead to people suffocating due to smoke inhalation. As such, your fire protection plan must include the implementation of smoke extraction and ventilation solutions.   
Protection of the Structure
Of course, in addition to the escape of those in the building, you also need to ensure the building itself is protected. If the structure is at risk of collapse because of fire, you have a whole new health and safety issue on your hands. So, your fire protection plan must include structural protection safeguards for the building itself.
These are the key components that make up your fire protection plan.