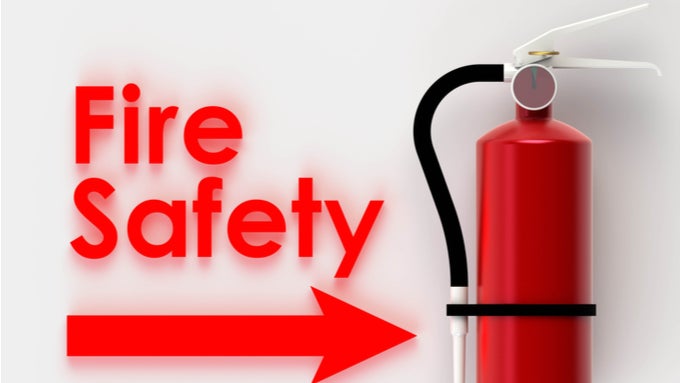 Fire Safety Advice
If you run or manage a business, one thing you need to ensure is that there are proper fire safety measures in place. This is not only important but is also a legal requirement, so you must ensure you take the right steps in order to adhere to fire health & safety regulations. Of course, this is also vital in order to protect employees, visitors, and anyone else that may come into your business premises.
Each year, many people suffer serious injuries or die as a result of fires in commercial premises and taking the right steps to ensure fire safety measures are in place can help to reduce the risk of this happening. From getting a risk assessment carried out to installing commercial fire alarm systems, there are various steps that you can take. We will discuss this further in this article.  
Some Tips for Fire Safety at Your Commercial Premises
There are a number of key fire safety tips that can help to ensure you put the right measures in place at your business premises. Some of these are:
Fire Risk Assessments
A spokesman from Britannia Fire & Security states "The vital thing you need to start with is a proper fire risk assessment of the business premises. A spokeIt is important that this is a thorough check and that it is carried out by some who has the necessary capabilities." By carrying out a thorough and organised assessment of the business premises, you can see what the potential hazards are and what steps need to be taken in order to provide the necessary protection. If you already have fire safety measures in place, you should consider whether they are adequate for providing the necessary protection, and you need to consider what measures need to be taken to reduce risks based on your findings. You should make sure that the findings of the assessment and measures that are in place are reviewed regularly.
Put Protective Measures in Place
Once you have done your fire risk assessment, you need to ensure that all necessary protective measures are put into place. The exact measures required will depend on the findings of your assessment. However, there are some key measures that all businesses should have in place. Some of these include: 
       

An effective and operations fire alarm system

       

Ensuring fire escape routes are clear and accessible

       

Emergency lighting

       

Fire doors to help contain a fire

       

Signs and notices to direct people to escape routes

       

Fire equipment in place such as extinguishers and sprinkler systems
In addition, it is vital that you ensure all equipment is properly and regularly maintained.
Provide Training to Employees
One other very important step you should take is to provide the necessary training to your employees when it comes to fire safety. It is very important that your staff knows what to do in the event of a fire, so you should have regular fire drills where they can go through the motions. Make sure that they are clear on emergency procedures as well as of their own duties and responsibilities.
These are some of the key steps that you need to take in order to provide enhanced protection in the workplace.