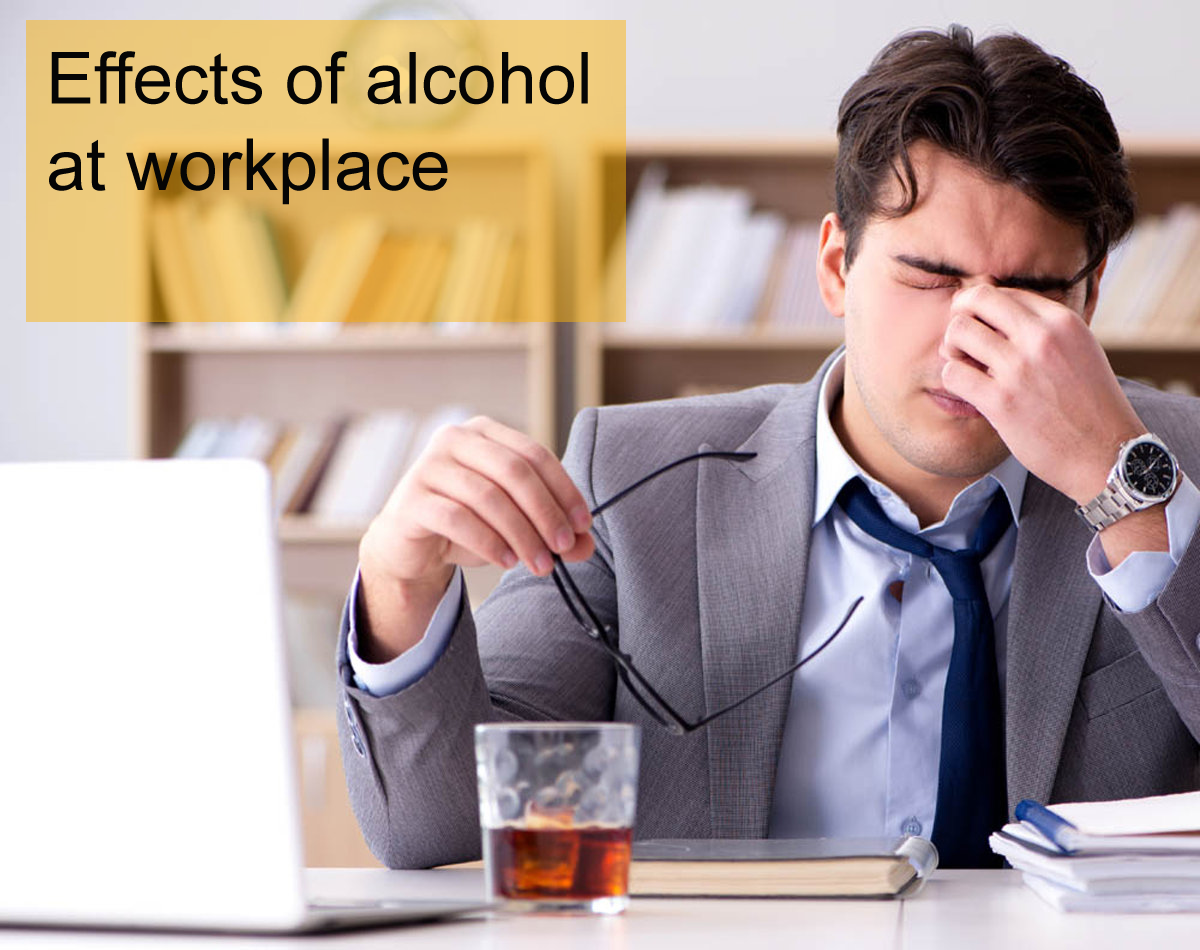 Drastic effects of alcohol at workplace
Alcohol is a kind of depressant which slows down the central nervous system. It decreases the motor coordination in the brain which stops the intellectual performance. However, it is used in parties and entertainment sessions. Their positive approach is mainly when it is used as taste enhancer in foods and a drunk in small quantity in countries with extreme cold temperatures to give your body a warm effect, making the drastic climate bearable.
Alcohol Production
Beers and Wines are the widely known and most preferable kinds of alcohols in the world. Wine is produced from grapes, which had become rotten and sour and are stored and dried for a long time. These when crushed, springs out extracts of sugars used in wine making.
Moreover, wine fraud is also very common these days. Wines made from harmful chemicals that are highly toxic. Chemicals like lead acetate, diethylene glycol are used to give artificial sweetness which later in the body becomes deadly venom. Beer on the other hand, is a kind of liquor that is made from grain mash. The sugar in the mix comes from the spouting barley, with an essence of bitterness.
Alcohol Intake and it's Drastic Effects
Alcohol when taken in large quantity it becomes injurious and its effect on the body is no more less than a poison. It particularly affects the brains, the heart and the nervous system. Due to this the entire personality of an individual gets distorted and the person becomes addicted towards it easily. By means of enemas it can also be taken by inhaling the vapors of ethanol or transversely. When alcohol goes in the body it passes from the digestive tract into the blood stream where it is easily oxidized due to which the person feels warm and relaxed psychologically. Also, the respiratory system damages drastically which leads to death or coma. If one consumes more than one ounce of liquor it destabilizes their health. When the alcohol is taken in heavy amount, the person loses his senses because of that he often commits crimes like murder or suicide. Moreover, the individual do not care about his/her family like children and spouses which has a negative effect on the bringing up of their children and hence results in a crime evicted society. Children often adopt this habit from the people around them. Teenagers think of it as sign of coolness. People who have problem in socializing or have gone through a very mentally and emotionally disturbing phase, they consume alcohol and see it as a sign of catharsis. Athletes or players are usually disqualified if examined having heavy intake of alcohol.
Alcohol when taken in huge quantity, make your life dependent upon it and acts like a plague slowly taking over your personality, health, body, mind and finally takes over your decisions.  It not only destroys your life but greatly affects your loved ones and the people around you. Before facing things that could abash one, he/she should consider to halt the habit of it immediately.