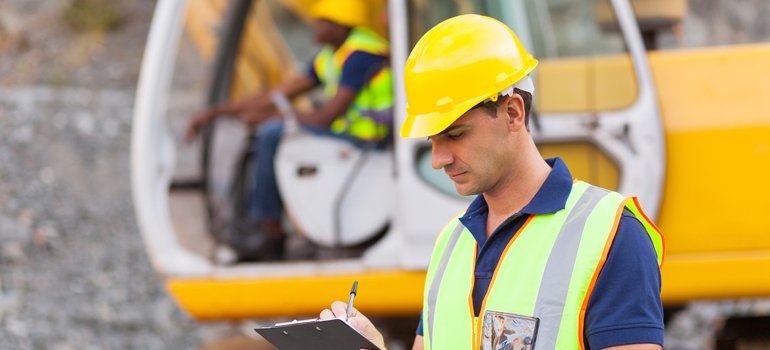 Who is competent person?
Under the MHSWR, a competent person shall be regarded as where he has sufficient training and experience or knowledge and other qualities to enable him properly to assist in undertaking those measures. The onus is on the employer to decide whether persons are competent to undertake designated tasks and duties.
The expression competent person occurs frequently in construction safety law. For example, under the Construction (Health, Safety and Welfare) Regulations 1996 certain inspections, examinations, operations and supervisory duties must be undertaken by competent persons.
Many systems of work operate under the control of specifically trained operators or external specialists who understand the risks involved and, on the basis of their skill, knowledge and experience, know the precautions that must be taken. This may entail specific inspection, examination and testing of work equipment, or undertaking activities where there may be a high degree of foreseeable risk.
Specific duties and functions of competent persons
Noise at Work Regulations 1989
A competent person must make a noise assessment which is adequate for the purpose of:
identifying employees' noise exposure; and
providing the employer with appropriate information as to enable him to facilitate compliance with his duties.
Pressure Systems Safety Regulations 2000
The user of an installed pressure system and the owner of a mobile pressure system shall not operate the system or allow it to be operated unless he has a written scheme for the periodic examination, by a competent person, of the following parts of the system:
all protective devices;
every pressure vessel and every pipeline in which (in either case) a defect may give rise to danger; and
those parts of the pipework in which a defect may give rise to danger.
Under these Regulations, the competent person:
advises the user or owner on the scope of the written scheme for periodic examination;
draws up or certifies the schemes of examination; and
undertakes examinations under the scheme.
A competent person is defined as a competent individual person (other than an employee) or a competent body of persons corporate or unincorporated; and accordingly any reference in these regulations to a competent person performing a function includes a reference to his performing it through his employees.
Electricity at Work Regulations 1989
No person to carry out a work activity where technical knowledge or experience is necessary to prevent danger or injury, unless he has such knowledge or is under the appropriate degree of supervision. (Whilst the term does not appear, competence is implied.)
Management of Health and Safety at Work Regulations 1999
Competent persons must be appointed by an employer to assist him, firstly, in complying with legal requirements and, secondly, in implementing procedures for serious and imminent danger and for danger areas, thus:
Every employer shall appoint one or more competent persons to assist him in undertaking the measures he needs to take to comply with the requirements and prohibitions imposed upon him by or under the relevant statutory provisions.
Construction (Design and Management) Regulations 1994
Competence must be taken into account by:
a client when appointing a planning supervisor;
any person when arranging for a designer to prepare a design;
any person when arranging for a contractor to carry out or manage construction work.
Construction (Health, Safety and Welfare) Regulations 1996
Competent persons must be appointed by an employer for the supervision of:
the installation or erection of any scaffold and any substantial addition or alteration to a scaffold;
the installation or erection of any personal suspension equipment or any means of arresting falls;
erection or dismantling of any buttress, temporary support or temporary structure used to support a permanent structure;
demolition or dismantling of any structure, or any part of any structure, being demolition or dismantling which gives rise to a risk of danger to any person;
installation, alteration or dismantling of any support for an excavation;
construction, installation, alteration or dismantling of a cofferdam or caisson; and
the safe transport of any person conveyed by water to or from any place of work.